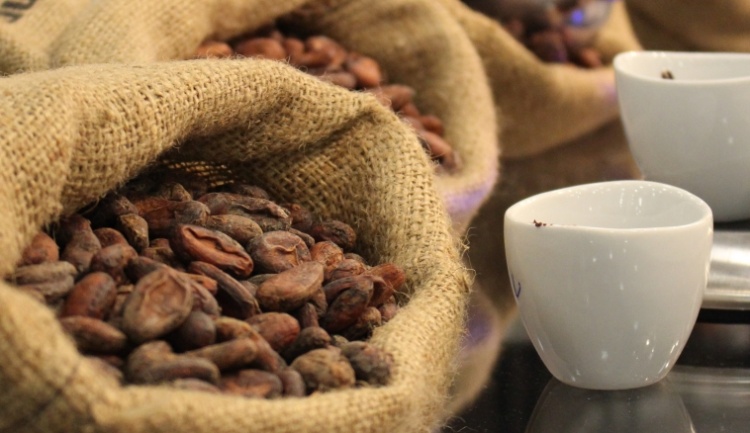 "Join us for an afternoon of 'Chocolat' and chocolate with a matinee showing of the film Chocolat, when we will be raising money for Diabetes UK, while introducing an elite group of chocolatiers and chocolate makers to the audience in Oxted Everyman Cinema."
When we read this at first, we thought, hmm … diabetes and chocolate? No way. But Susan Sheen from Kokova who organizes this Charity event in Oxted, UK knows better. And she agreed to share some insights with us about organizing such an event. By the way, Susan is very efficiently using our new "Donation-feature" to collect donations right away through SponsorMyEvent on her event-profile.
SponsorMyEvent: Please describe your events in a few words?
Susan Sheen: This event is aimed at highlighting the need to support cocoa farmers by looking at where your chocolate comes from and how it is produced, to ensure the production is of good quality bean for better chocolate – and in doing so make purer chocolate available for everyone, especially those on a restricted diet for health issues, such as diabetes.
The association in the film is that diabetes and chocolat don't mix – as with many other illnesses – but it really does depend on the chocolate and the amount consumed. Better quality products require less consumption to hit the 'happy' spot.
What makes this event special?
My speciality if I have one, is being passionate about other people's businesses – producers who strive to achieve as well as being honest and ethical as possible and I love sharing this and trying to share with those who do not yet know about the many wonderful products that are available outside the large supermarkets and stores.
And the effect it can have on your health to source better ingredients and treats. Many people today look for a cure from the doctor as a pill and they have more power in their diet than any fix-u medicine to start
How can you provide sponsors needed visibility? Any creative ideas?
We are offering sponsors visibility on all tickets produced, all local advertising in the area as well as media advertising with local area publications who may feature the event in their print and online copies or at least in their What's On section.  I will be looking for a media partner for this event. The main sponsor will also have a prime position at the event, be introduced at the start of the event and hopefully well known by the end.
Where do you see the main threats in finding sponsors?
We are a new company (5 years online etc but new to events) and have only a few chocolate fairs in Oxted under our belt so far
But if determination and a passion for what we do was measurable we would be (and will be) very successful.
More about Discover Cacao presents… Chocolat