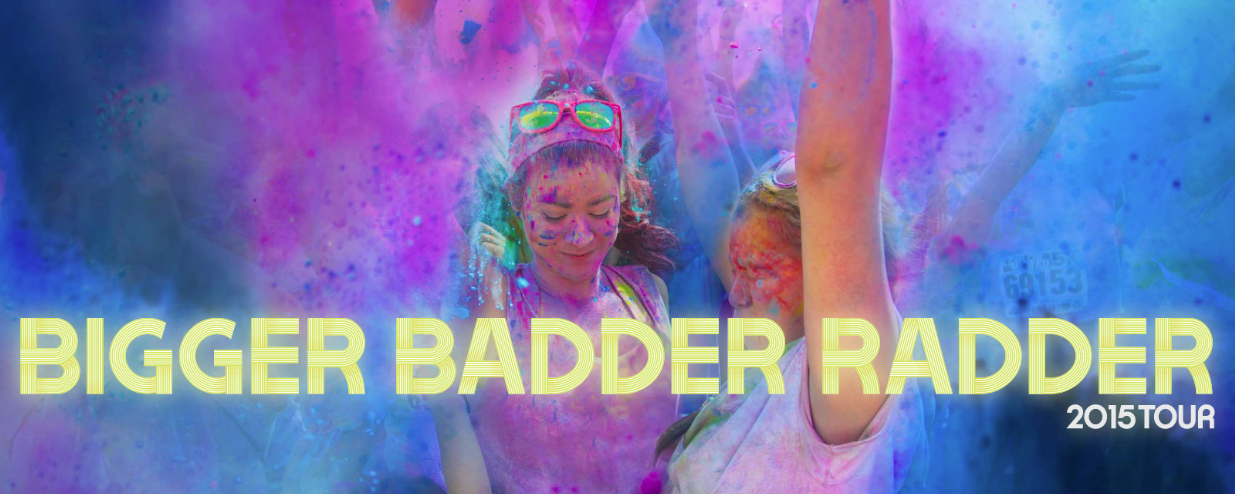 Events should be fun, right? That's what Josiah Purss understood very well when he and his team started to organize a whole series of events that are pure fun for all participants. Being himself a natural-born sportsman (and besides that an Aussie who found his home in the USA), it was a natural choice to organize events related to sports. The results are  "Color Me Rad 5k", "The Dirty Dash" and "Slide The City".
We've asked Josiah how to find sponsor and successfully market and finance such events.
SponsorMyEvent: How do you organize your events in terms of marketing?
Josiah Purss: We market our events using a combination of digital advertising, social media, grassroots marketing and, public relations. We are always working on building email lists in all of our markets that we contact on a regular basis with promotions and relevant content.
What role doe the social networks play in marketing your events?
Maintaining a strong presence on Facebook, Instagram, Twitter and Youtube is very important to our marketing strategy. We use social media to interact with our followers and potential customers. It is also a great to place for us to promote sponsorship involvement.
How do you finance such events?
We finance our events through registration and sponsorship revenue.
What are the main difficulties to find sponsors?
Between Color Me Rad, The Dirty Dash and Slide The City we have over 100 events nationwide! We love getting involved with the local community but its hard for us to connect with every business that may be interested in coming out to our events.
Where do you see the benefits of using SponsorMyEvent.com?
SponsorMyEvents is great for helping us reach out to local business' that we may be unaware of or unable to reach. SponsorMyEvent also makes dealing with the proposal and payment process really simple for us.