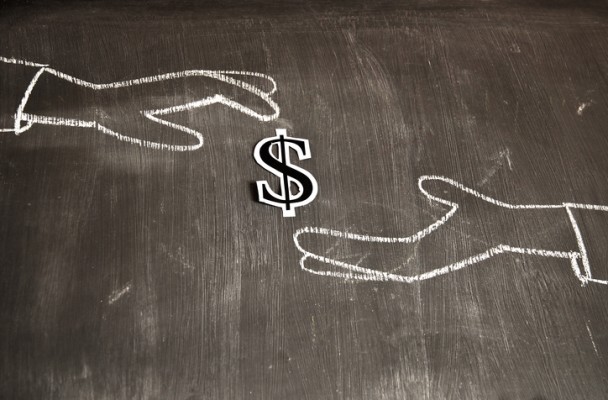 This blog post appeared as a guest post on the etouches blog
Recently the marketing director of a company told me: "We've experimented with sponsorship opportunities in the past and haven't found them to be the most effective strategy for reaching new supporters. While they certainly have let us reach some new customers, we've found that other avenues are more effective in this respect. In order to fulfill our primary mission more successfully, and given our relatively small size, we have to focus on being lean and efficient."
The interesting question is: what is the reason sponsorship failed for them as a successful marketing channel? I went on to ask them about how their sponsorship was executed and the answer didn't come as a surprise: it was a pure banner hanging and adding their logo on the event's website homepage/publications. So whose fault is it that this company dropped out of sponsoring events? In this case, my answer is clear: it's your fault, dear organizers!
Yes, organizers have an obligation to make sponsorship compelling and they shouldn't dare come up with any outdated proposals sponsors no longer respond to. Today's organizers need to understand the metrics sponsors are interested in and they need to make sure that the expectations of the sponsors are fulfilled.
Everything starts with a simple statement: sponsors are companies and companies want to sell more. Therefore they are looking for solid ROI or, more often today, ROO (return on objectives) to measure the success of their sponsorship.
The math is quite simple. Let's suppose the following:
500 people attend your event
The sponsor expects they will eventually convert 10% of your attendees to paying clients
The CLTV (customer lifetime value) of the sponsor's clients is $500
The sponsor expects to make a total of $25,000 out of your event: = (10% conversion rate x 500 attendees) x 500$ CLTV)
If the sponsor will invest $12,500 in one of your sponsorship packages, then the expected ROI is 100%. That's as simple as it is, and yet it's so often forgotten by event organizers when they reach out to sponsors.
As an event organizer, you can make a couple of tweaks that can make your sponsorship proposal more attractive for sponsors, such as:
price
visibility
overall attractiveness
engagement
collaterals
These factors are hard to quantify in numbers (except for the price of course). It requires excellent sales skills, pristine preparation and a solid foundation of relevant data to make sure sponsors will trust you.
Price
The price is the most determining element of every sale and it needs to fulfill two conditions:
you need to cover your expenses
the sponsor needs to be able to get a positive ROI out of it
The interesting thing about any set pricing is the subjective component: everyone is ready to pay a premium as long as they feel the premium is justified. When applied to sponsorship it simply means that sponsors will pay a premium if the event is compelling and they feel the need to be there. Lesser known events will obviously have a hard time justifying a premium price.
Visibility
Everything around sponsorship is about visibility, period! No sponsor will buy if they don't get the visibility they need. That's a no brainer for seasoned event organizers, but it's sometimes a surprise for first-timers. But even seasoned organizers sometimes tend to over evaluate the visibility they can give sponsors at their event. My advice: keep expectations grounded. Assess the potential in a very neutral and realistic way without trying to pretend somethings aren't attainable.
Overall Attractiveness
This goes hand in hand with visibility but sits on top of the specific visibility you are able to grant sponsors. It's about how compelling your event is and how you are able to attract a large number or the right kind of audience. One of the most critical factors is your ability to execute on marketing and communication surrounding your event. Definitely keep in mind that sponsors will closely follow how you perform and will be more than happy to receive regular updates from you before the event.
Engagement
Again this one goes hand in hand with visibility but extends beyond pure visibility. Unfortunately, "engagement" is often neglected by organizers even though it's one of the most important factors to win over a sponsor. It's all about enabling your sponsors to engage with your audience. Are they going to be able to have direct contact with your audience to showcase their products and services? What can be done from your side as well as from the sponsor side to create true added value for sponsors and attendees? These are the questions you need to ask and answer before reaching out to sponsors. Keep in mind that sponsorship moves from passive to (inter)active and that it's your duty to create a flexible framework for this interactivity.
Collaterals
Sponsorship doesn't end with the event. Sponsorship needs to extend with the audience beyond the boundaries of an event. I'm preaching this every time I consult organizers or sponsors, urging them to use sponsorship opportunities to build a whole environment that satisfies the desire of many attendees to get more information and perks beyond the event itself. More and more sponsors consider events to be the kick-off for a long-lasting relationship between them and attendees, and you can give them a head-start by helping them out before and after the event.
Let's circle back to the initial statement from the marketing director: "We've found that other avenues are more effective in this respect." The remedy for this reluctance can be found in the proposal and execution of sponsorship. Organizers must go the extra mile to make sponsorship compelling and communicate this right from the first contact to the sponsor. If organizers fail on that, they will inevitably fail on-boarding sponsors.