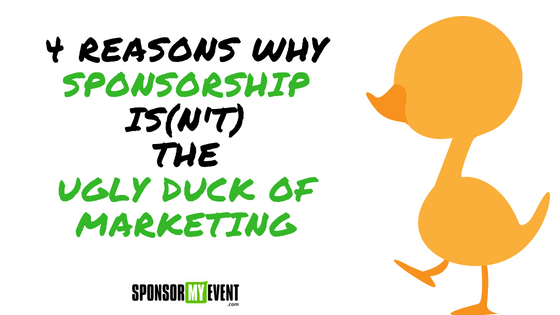 I once attended a marketing event in New York. Being surrounded by marketing experts is truly a great thing, but I was stunned by their reaction when our discussions turned towards sponsorship. It was obvious that the marketing experts considered sponsorship to be a marketing technique below their "class". Interesting enough to discover why sponsorship seems to be an illegal alien within the world of marketing. Needless to say, I don't share their opinion about sponsorship, yet I tried to find the reasons for their, to put it mildly, reservations.
1. Event sponsorship is (not) partying
One marketing expert almost screamed out: "We don't want to get involved in parties". Terrible misconception, but obviously very common. It seems that marketing experts see DJs, drunken people, and pure fun when someone speaks about event sponsorship. This predefined image of sponsorship is difficult to overcome.
Yet so many companies have successfully built a stunning reputation on their sponsorship activities. Just think of GoPro still doing well in associating their logo with extreme sports just as much as with everyday sports people doing exceptional things.
Not to forget as well Red Bull who are almost legendary for supporting those who go beyond what is widely accepted as possible.
2. The visibility is (not) incredibly limited
It seems, that many marketing managers believe that ads in a local newspaper will have a bigger outreach than sponsoring an event. For many people, sponsorship is associated with a restricted audience, not worth seriously considering. This fundamental mistake deeply hurts. instead of seeing the enormous potential of getting visible in front of a highly targeted and interested audience, many marketing experts still believe that other forms of marketing will be more successful. Unfortunately, this neglects the fact, that sponsorship should always be part of a campaign which is truly not limited by the boundaries of an event.
Events have a life in social media, sometimes thousands of followers, high visibility in the traditional or online press and, if well executed: a tremendous snowball effect.
3. Sponsorship is (not) boring
Indeed: very often sponsorship is boring. Hanging a banner and waiting for something to happen is boring and doomed to fail badly. Unfortunately, the pundits ignore the fact, that successful sponsorship requires a lot of creativity and disruptive ideas to set up a sponsorship activation that truly engages with the audience, creates a bond and builds loyal followership. Well-executed sponsorship is just as exciting as creative guerrilla marketing: only the best concepts will be truly visible and will create a long-lasting memory for the attendees.
Marketing experts should see sponsorship as a more than welcome opportunity to become truly creative and to unleash disruptive ideas that will transform the sponsorship into an added value for each event.
4. Events are a (not) one-shots
Of course, an event (unless recurring) has a well-defined lifespan. Yet this doesn't mean, that the sponsorship cannot live on. Successful sponsorships are an extension of each event and will have a lifespan that can go far beyond the event itself. Thanks to the internet, social media and other interactive channels, we live in a world, where attendees will be connected to an event far longer than the event takes place. Being able to leverage this engagement through sponsorship to forge long-lasting relationships with the audience beyond the event is an art and should be well-planned.
Just because there are boring cars doesn't mean that all cars are boring. Sponsorship is an exciting and extremely attractive marketing channel and should be fully exploited as such. The problem is often not the sponsorship itself, but the way it's executed.
Marketing experts, you are on a mission: take sponsorship to the next level, create something exciting and compelling that has a lasting impact on the audience and adds value to events beyond the event itself.