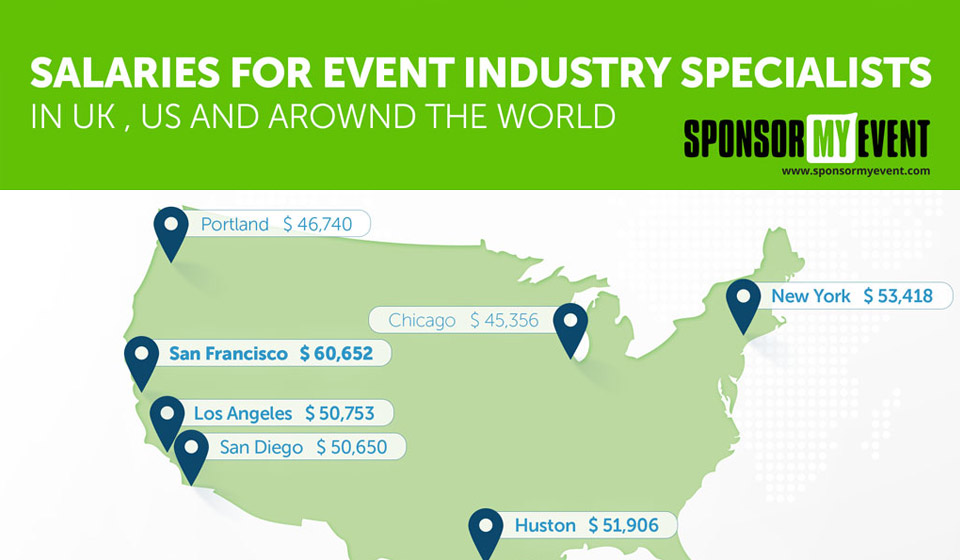 Did you ever wonder how much an event planner earns? And how important the difference between cities and countries is? We collected the data and created an infographic that gives a good overview over even-industry salaries.
It's not surprising that the salaries for event managers are the highest in US and UK's hot spots: New York, San Francisco and London.
London is on par with New York, San Francisco beats them all.
In average salaries for event managers are higher in the UK compared to the US, but the international crown is taken by down-under: Australia seems to be a fertile ground for event managers.
Event coordinators are surprisingly well paid in Italy whereas UK lags clearly behind. Event planners will most likely be the most happy in the US and again Australia.
German directors of events cash in far beyond double compared to their direct neighbors in France followed by Australia and the US.
Publish your event now for free on SponsorMyEvent.com