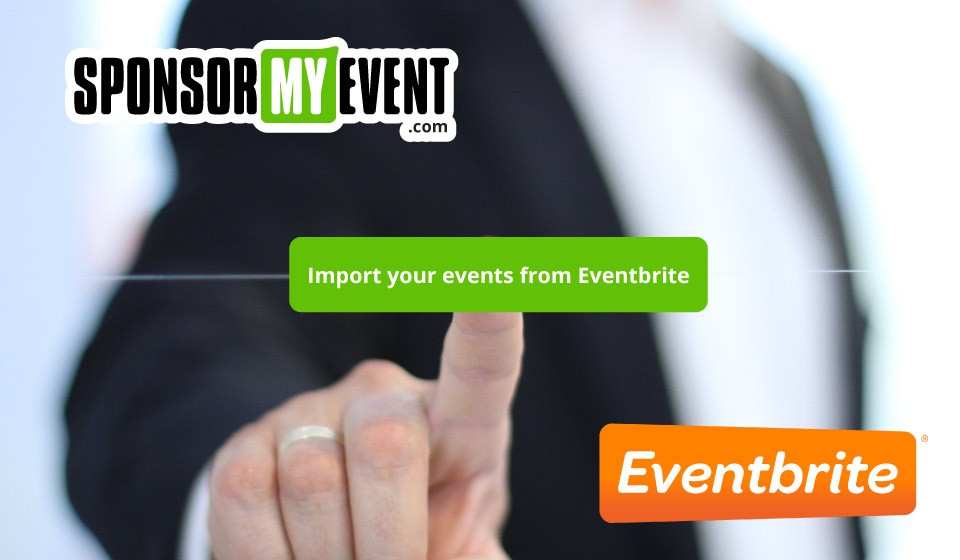 Eventbrite
is clearly the platform when it comes to buying tickets for events. Over one million published events in 2013 speaks its own language.
SponsorMyEvent
is the marketplace that matches event organizers with sponsors. It's not surprising that importing events published on Eventbrite into SponsorMyEvent makes perfect sense for event organizers.
More and more event organizers search for sponsors and
publish their events on SponsorMyEvent
. Even though publishing an event on SponsorMyEvent is easy, SponsorMyEvent has made this task even easier by adding an import for events published on Eventbrite.
Import Eventbrite events to SponsorMyEvent
Clicking on the "
Import from Eventbrite
"-button lets Eventbrite-users login to their account. Right away a list of their published events on Eventbrite pops up and the organizer can chose which one to import into SponsorMyEvent. Publishing the event on SponsorMyEvent becomes an easy task: the title of the event, the event-date, location and the description are pre-filled with data imported from Eventbrite. Some sponsorship-specific data like
sponsor-packages
can be added by the organizer so that the event is ready for publication.
Finding the right Sponsors
As soon as an event is imported from Eventbrite to SponsorMyEvent it will be send out to matching sponsors. In addition the event can be discovered in SponsorMyEvent's search-engine. Each event benefits of a complete event page that details all necessary information for sponsors. Events imported from Eventbrite include as well a link to the profile on Eventbrite which adds even more visibility to the event.
Sponsors can review the proposed sponsor-packages and chose the desired ones. The included messaging system makes the contact between sponsor and organizer easy.
SponsorMyEvents' integrated payment system allows the secure transaction of sponsor-money right away on the platform.
Eventbrite complements SponsorMyEvent
Integrating
Eventbrite.com
into SponsorMyEvent is a great addition for event organizers. It considerably speeds up the process of publishing events and to find sponsors for events for those organizers who already published their event on Eventbrite. Worth to mention, that publishing an event on
SponsorMyEvent
is free, only a success fee of 10% will be deducted in case a sponsoring is made.