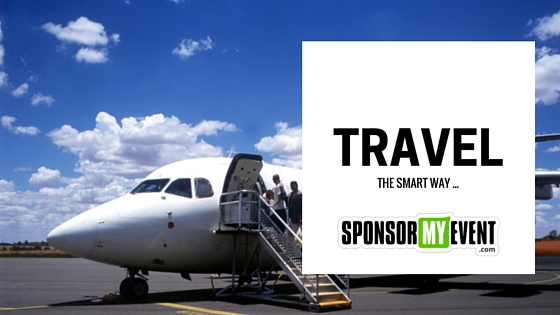 More and more of us travel for business purposes. Where flying is pure fun for holiday flyers, business people often see it as a necessary evil. There are some hints that can make flying more comfortable and relax.
My recommendations are based on my personal experience (nope, I don't get any money for the links…) and it would be great to hear from you guys what hints you can share.
Let's dive in without any further ado!
Book your travel
There are many portals to book a flight – not only the homepage of the airline. It's always useful to compare various offers as they may differ in price. Sometimes it's also interesting not to stick with a single airline but to book different airlines back and forth.
It's definitely useful to play with the dates (if you are flexible enough with your planning). Sometimes choosing a flight in the middle of the week can be much less expensive than at the beginning or the end of the week.
Intercontinental flights are often cheaper if you accept a layover instead of a nonstop – but don't forget that you will pay a price: longer travel and the risk to lose your baggage and in worst case delayed or cancelled connection flights.
If possible you should book as early as possible, the prices can be considerably lower then.
Frequent Flyer Programs
Most airlines are connected to a frequent flyer program or run their own program. It's worth to be enrolled in one ore more of these programs as soon as you'll be flying more often. Collecting points and redeeming them for either flights or products to be bought is never a bad idea.
I have made good experiences with
Miles&More
, but of course this one is focused largely on Europe.
Check in
Almost all airlines allow you to check in online. Who ever queued to get a boarding card will appreciate the comfort of doing this 24 hours prior to the flight at the office or at home. The earlier you check in, the better the chances are that you will be able to select a comfortable seat (have a look at
Seatguru
).
Most airlines have smartphone apps so that you can add your boarding card right away to the app. Even though I'm a convinced and happy smartphone user, I always try to carry with me a printed version of the board pass in order to avoid problems with empty batteries or other unpredictable issues.
It's also a good idea not only to rely on the airlines apps, but also to have a copy of the boarding pass saved locally as a PDF or image file on your smartphone.
Luggage
Hand luggage allowances are often more than enough to take enough things with you for a shorter trip. The advantage is clear: you will be quickly inside the plane and quickly outside the airport without having to wait for checked in luggage. Often there's also the possibility to deposit hand luggage just before boarding the plane so that it will be stored in dedicated compartment in the plane and handed to you when you leave the plane.
Needless to mention that the restrictions regarding fluids can be annoying, but with a good preparation you will fit in all necessary items into the mandatory 1 liter bag for hand luggage. If you cannot avoid to check in a suitcase, you should in any case still keep some necessary items in your hand luggage that will allow you to be fully operational even in case that your checked in luggage has been lost.
Security and boarding
Passing the security checks can be annoying, but you will be through quickly if you take it with a good dose of understanding and patience. Make sure that you are prepared to take out your laptop and to put it in a separate tray, don't forget the belt and take out the bag with cremes and liquids etc … and if possible, try to wear shoes that you can remove easily as often shoes contain metal that will be detected by the security scanners. High heels should anyway be removed right away to avoid going back and forth.
Sometimes the security officers will ask you to open your hand luggage – these might be random controls that they perform. In any case be cooperative and refrain from all stupid jokes or remarks that you might think to be funny: they are not appropriate when it comes to security controls.
Too many times I have witnessed that boarding looked like a battle for the best places – even though places are most likely reserved and you won't win anything by trying to be the first in the row. The plane won't leave with you on board …
Working on board
Short distance flights are quite easy going. You may be want to work or simply relax. I found it quite handy to have a small laptop to work comfortably in the plane. My 13" laptop is a good compromise even though a 12" would be a bit more comfortable. A tablet, especially with a keyboard attached might be a good alternative that can be placed comfortably on the foldable desk.
Don't expect to find a power outlet at your seat. More and more planes are equipped with USB connectors to charge a tablet or smartphone, but unless you are in business class, you cannot rely on charging your laptop. Modern laptops have a sufficient battery life to make it through a whole working day, especially if WIFI and Bluetooth are switched off. You may want to purchase an additional battery that connects to your laptop, but of course that adds some weight to your luggage. For Mac-users the
ChugPlug
might be interesting.
Another issue might be that you are often not (yet) connected to the internet while flying. While that's annoying for some, it's a welcome break for others to be able to focus on some offline work without being interrupted or distracted. Yet more and more planes come equipped with internet for a fee. I believe that it's worth investing a few bucks especially if your business relies on an internet connection. Supposing that the internet connection is fast and reliable enough you will be able to simply continue working while flying.
What to wear
Especially long distance and intercontinental flights are a challenge. You will be glued in your seat for easily over 10 hours and I bet you'll hate that seat after a few hours (unless you'll fly business class). Nevertheless a few hints can make your journey more comfortable:
Wearing the right shoes is important. They should be comfortable and also easily removable. I personally find it more comfortable to spend a long flight without my shoes on. Thick socks will still keep your feet warm and cosy. No worth mentioning that you should be sure that your feet are not smelly because this can be real torture for your neighbours.
Your clothes should be comfortable as well even though I don't think you need to wear your jogging suit just to feel comfy. Wearing layers that you can remove partly is for sure a good idea to adapt to various situations.
The noise of the engines can be annoying and very distracting if you want to sleep of focus on your work. The best solutions for that problem are in my opinion noise cancelling headphones which will cut you off quite well from the surroundings, but they come at a hefty price tag (
https://www.bose.com/products/headphones/over_ear_headphones.html
). Good in-ear headphones also will help considerably, but not as much as the noise-cancelling ones.
Sleeping
Some people have the amazing ability to sleep everywhere at any time. I envy these people! But not all hope is lost. Sleeping on an intercontinental flight might be easier then you may think. Of course it depends on the timing. I would always chose an evening flight to fly from the US to Europe so that I am already sleepy after the dinner they serve after takeoff. In night flights the lights will be dimmed anyway which makes is much easier to sleep for many of us. My personal recipe for a good sleep on board comes with 3 elements:
the blanket: you will almost always find a blanket on your seat on intercontinental flights. You will feel nicely cosy if you wrap yourself in this blanket and the heat will work well to put you to sleep easier
the ear plugs: it will be much easier to sleep if you don't hear the annoying surrounding noise. You may also try to sleep with noise cancelling headphones with the music switched off
the sleeping mask: some people may make fun of it, but I find it an extremely helpful item to eclipse what's going on around. Make sure that your sleeping mask is comfortable to wear and not made of cheep rubber that will most likely stink a lot
Jetlag after travel
This is a tricky one. I'm quite lucky that I'm pretty much immune against jetlag, but I know that some people suffer quite a lot after jumping a few timezones. Still there are a few things that will help you to avoid being jetlagged to much:
I always switch my watch to local time at the destination when I took my seat in the plane. This simple exercise will put your brain into the right mood. Just as important is to put yourself in the right mindset: leave the timezone you where in behind and put yourself right away consciously in the new one.
Upon arrival at your destination you should avoid any temptation to go to bed at unusual times because you are tired. The last time I flew from Europe to California I arrived at SFO in the late  afternoon and had to make a presentation at an event in the evening at almost 10PM. It was tough to be fully away and focused on my speech, but it fully paid off the next morning as I didn't wake up at 3 or 4 in morning but instead slept comfortably throughout the night.
What are your hints to make travelling more comfy?