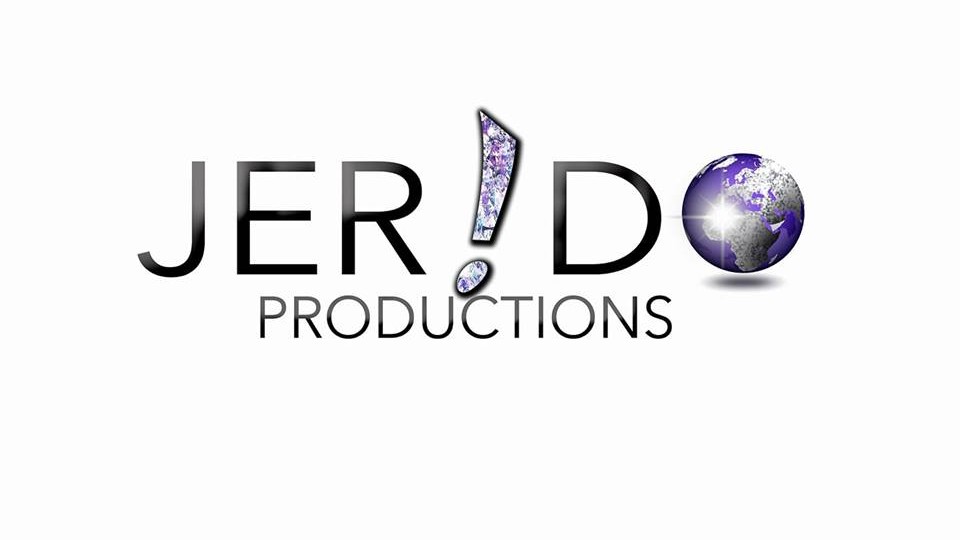 About the event
JERIDO PRODUCTIONS
Presents an Evening of Empowerment
The Dreamers Fashion Showcase
"Runway On Fire"
Featuring:
I Wanna Be A Model Too
Majestic Role Models With Flaws
Reality Show Role Model's & Model's Competition
JOIN US IN HELPING DREAMS COME TRUE & REBUILDING LIVES
Jerido Productions" is proud to host our 2nd Empowerment Fundraising Events, "The Dreamers Fashion Showcase"Runway On Fire
AUTHOR--MEDIA PRODUCER--SCREENWRITER--DIRECTOR--PUBLIC SPEAKER--PHOTOGRAPHER--SINGER--ACTOR--BLESSED
Ms. Jerido created the life-changing program for the in fortunate people like herself. The vision to help dreams come true, heal and repair lives came to Mariah after she had survived a horrific car accident where she sustained life-threatening injuries to her brain and in effect was comatose for two months. As a result of the trauma to her head injury, she had to learn how to walk and talk again. She thought her dreams were over but realize she too has a purpose and decided to never give up.
Mariah; surprise of myself strength, even in the face of adversity. Only a handful of people understand what living with a brain injury is like or somebody who has been there him or herself. Mariah; I've come to a long ways from the experience I shared in my book. As I continue this journey and now living with TBI Traumatic Brain Injury, I'm learning to endure my ups and downs. I want to Leave legacies to help others along the way. Everyone who wants a chance should be able to do just what they want in life.
"The Dreamers Fashion Showcase "Runway On Fire" will be an extraordinary event that is sure to bring a bevy of creative and fun fashion themes. Ordinary women and men will walk the runway showcasing original fashion pieces that will be available for sale. The event is slated to draw patrons as far as North Carolina and will have musical entertainment alongside significant networking opportunities.
The themed fashion show will highlight how fashion can be both entertaining, with a flair of amusement and authority. What makes this Fashion Show unique is the concept of having everyday women and men who have survived traumatic experiences, live their dream of becoming a model after suffering letdowns, cosmetic and internal wounds from something in life.

We are taking this opportunity to invite your business to participate as a sponsor or donate to "The Dreamers Red Carpet Fashion Show." This sponsorship opportunity offers a host of exclusive benefits designed to broaden your brand visibility among "Jerido Productions" patrons through the channels of digital magazine print, social media, and promotional marketing.
"The Dreamers Fashion Showcase "Runway On Fire will gain unprecedented press on social media, digital radio in addition to being featured in Jerido Magazine. This event is expected to draw over 300 loyal supporters and fans ranging in ages 13-70 years old. These high-income influential decision makers have embraced the modality of " Jerido Productions" and are located in the vicinities of North and South Carolina as well as surrounding areas within Georgia.
Why should you sponsor?
Your sponsorship and/or donation will assist the models with mentoring sessions, motivational activities, modeling/poise classes, travel and styling expenses.
Your contribution will also be utilized for "The Dreamers Fashion Showcase "Runway On Fire" This empowering event pledges to enhance and provide the models with a new beginning in life, with the long-term benefit of revolutionizing the hearts and minds of those that hear and see the transformation of these inspiring and resilient people.
The saying "It Takes a Village" is appropriate and befitting for such a task of rebuilding the lives of those afflicted. We ask that you join us in this enormous mission of making a difference in lives of every day of people who are deemed and not fit in for modeling but are determined to live out their life's dream. Please see the testimonies of the models on both of our website.
Life is about discovery and know that you can't please and be liked by everyone. All our dreams can come true if we have the courage to pursue them. Don't be the in the way of your own success. Stop dwelling on what hasn't yet happened. Focus on what has and what will happen. Dreams do come true. When you dream you seeking a purpose. Work hard at it and don't stop take breaks and pick up the pieces. Never give up.
Sponsors
Let your heart be your guide.

Mariah Jerido
Woman on the Move
MARIAH MARIE. JERIDO
AUTHOR--MEDIA PRODUCER--SCREENWRITER--DIRECTOR--PUBLIC SPEAKER--PHOTOGRAPHER--SINGER--ACTOR--ENTREPRENEUR
Author, Media Producer, Screenwriter, Public Speaker, Photographer,Singer,Actor and Entrepreneur Mariah M. Jerido the audacious founder of "Ms. Pecan and More Entertainment/Follow Me Get Plugged-N" and the creator of the web series "Beautiful by Jerido" based on the true to life experiences of ordinary women and men/models who are considered imperfect by today's standards and upcoming I Wanna Be A Model Too. Affectionately known in the entertainment culture as Ms. Pecan, Mariah has overcome crippling circumstances in order to follow her dream of reaching back and giving exposure to artist's who are aspiring to have a career in the entertainment industry. Whether producing creative content for public television or showcasing talent, Ms. Pecan has open doors and given the up and coming entertainment professional a prominent platform to present their talent.
Passion and a dream steer you. Beautiful by Jerido" currently in production and slated to become a reality television series was written, created and executive produced by Mariah M. Jerido. Inspired by the horrific car accident that she suffered in 2003 that left her in a coma for two months, Mariah felt it deeply in her spirit the foundation of "Majestic Models" and developed a show that detailed the life of women who had experienced physical trauma in their lives and had been deemed flawed by the customary standard of beauty.
As a survivor and supporter of domestic violence, Mariah's passion is continuously fueled by the desire to restore and empower each individual that she encounters. Serving as a role model and making a difference in the livelihood of others has encouraged Mariah to donate her time, expertise, experience and creativity to the entertainment industry so that she may enhance and contribute to the advancement of the human condition. "Jerido Productions"
Just*Entertainment*Real*Icons Dreamers*Opportunities
Facebook:
Beautiful By Jerido
https://www.facebook.com/BeautifulByJerido/
Facebook:
I Wanna Be A Model Too
https://www.facebook.com/IWannaBeAModelToo/
Contact the Organizer
Contact the Organizer