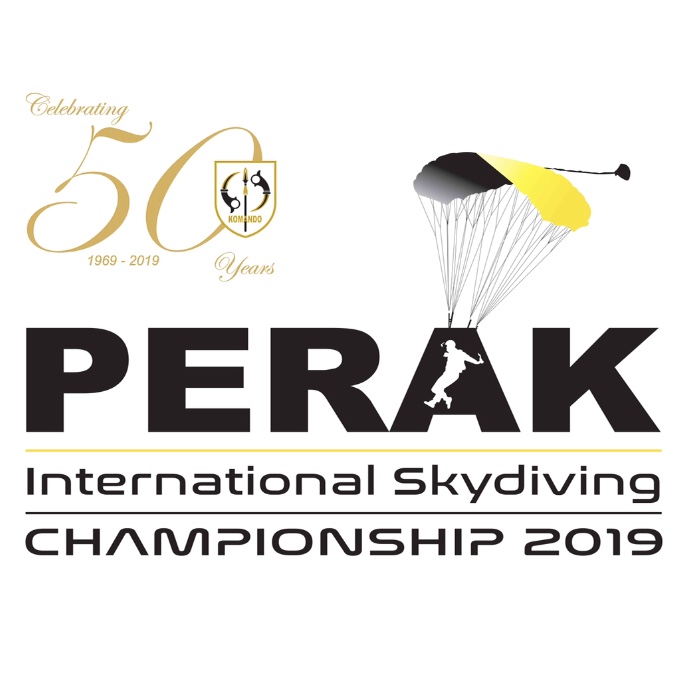 About the event
In conjunction of its Golden Jubilee 50thAnniversary Celebration, the Royal Malaysian Police Special Force (VAT 69 / 69 Komando) will be organizing the inaugural PERAK INTERNATIONAL SKYDIVING CHAMPIONSHIP (PISC) 2019 in collaboration with the Perak State Government.
PISC2019 is expected to be participated by more than 12 Malaysian and international professional teams. The competition will be held in Ipoh, Perak, Malaysia from 22nd October to 2nd November 2019 and it shall be guided by the standard rules and regulations.
This event will also promote the state of Perak as one of global tourist attractions and skydiving destinations. PISC2019 is expected to be one of the most exciting events in Malaysia with the combination of sports and entertainment.
Why should you sponsor?
With our dedicated, ambitious and goal oriented team, we believe that PISC2019 will bring about a radical impact on the community and extreme sports fans, and we know that meaningful partnerships make all the difference.

Perak Skydiving
The 69 Commando (Malay: 69 Komando, Jawi: ٦٩ كومندو); also known as Very Able Troopers 69 (Abbreviation: VAT69) is an elite multi-tasking special forces unit of the Royal Malaysian Police based at Ulu Kinta, Perak. The mission of 69 Commando is to conduct high-risk tasks such as counter-terrorism, hostage rescue, intelligence gathering and counter-insurgency within the borders of Malaysia.
Prior to 1989, the 69 Commando was primarily tasked with the war against communist terrorists in the Malaysian jungle. Today, 69 Commando has a much wider counter-terrorism and counter-insurgency role, but still maintains considerable expertise in jungle warfare and many of their operators are drawn from an elite tracking unit, the Senoi Praaq which is now part of RMP's General Operations Force.
Contact the Organizer
Contact the Organizer