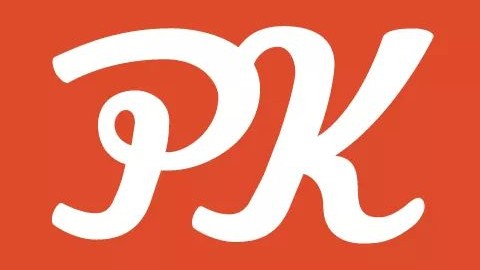 About the event
PechaKucha 20x20 is a simple presentation format where you show 20 images, each for 20 seconds. The images advance automatically and you talk along to the images.
PechaKucha Nights are informal and fun gatherings where creative people get together and share their ideas, works, thoughts, holiday snaps -- just about anything, really -- in the PechaKucha 20x20 format. Every PechaKucha Night city is hosted by a local organiser, who has an annual Handshake Agreement with PechaKucha HQ to run their event series. This ensures that each PechaKucha Night is relevant to their city- and can create a unique platform to uncover that city's creativity.
Anyone can present -- this is the beauty of PechaKucha Nights. Astrid's daughter presented when she was 5 (about her artwork) and Mark's mother presented when she was 69 (about her elaborate wedding cake creations).
The key to a great presentation is to present something you love. Most people use PechaKucha Night to present their latest creative projects or work. Some people share their passion and show their prized collection of Nana Mouskouri records, while others share photos of their latest visit to a construction site or their recent holiday snaps. We always recommend people go and see a PechaKucha Night before they ask to present to get a good feel for what it's all about.
Why should you sponsor?
Your brand will be visible in front of large audiences who may haven't heard of your business and you will mentioned by press and social media before, during, and after the event day. So you will get featured ads, signs, or radio spots that boost brand recognition.
You will gain the opportunities to engage one on one with people looking for relevant product solutions from niche audiences or member organizations.
By attending PKN Mukalla in person, you can learn about customers and promote your products.This will build up a database of your customers so you can plan a strategy for meeting as many people as possible. Forming an emotional connection is half the battle of building brand loyalty.
As Customers love brands that care about spreading positive messages and helping the community- especially in our country that fall in war and feminine- your business image will be strengthening. Linking your business to a worthy cause can draw lasting support and media attention.
You can use the PKN Mukalla content on social media to create content themes or promote your own hashtags. When attendees share photos, quotes, videos, and blogs, you get exposure to much larger networks.
You will find non-competing businesses you can collaborate with in the future. Find out what businesses are participating, and prepare pitches to introduce yourself to key players.

PechaKucha Mukalla
I am Haly Abdullah S. Al-Dokail, Yemeni girl , physicain , work at NGOs and team leader of the event.
Contact the Organizer
Contact the Organizer