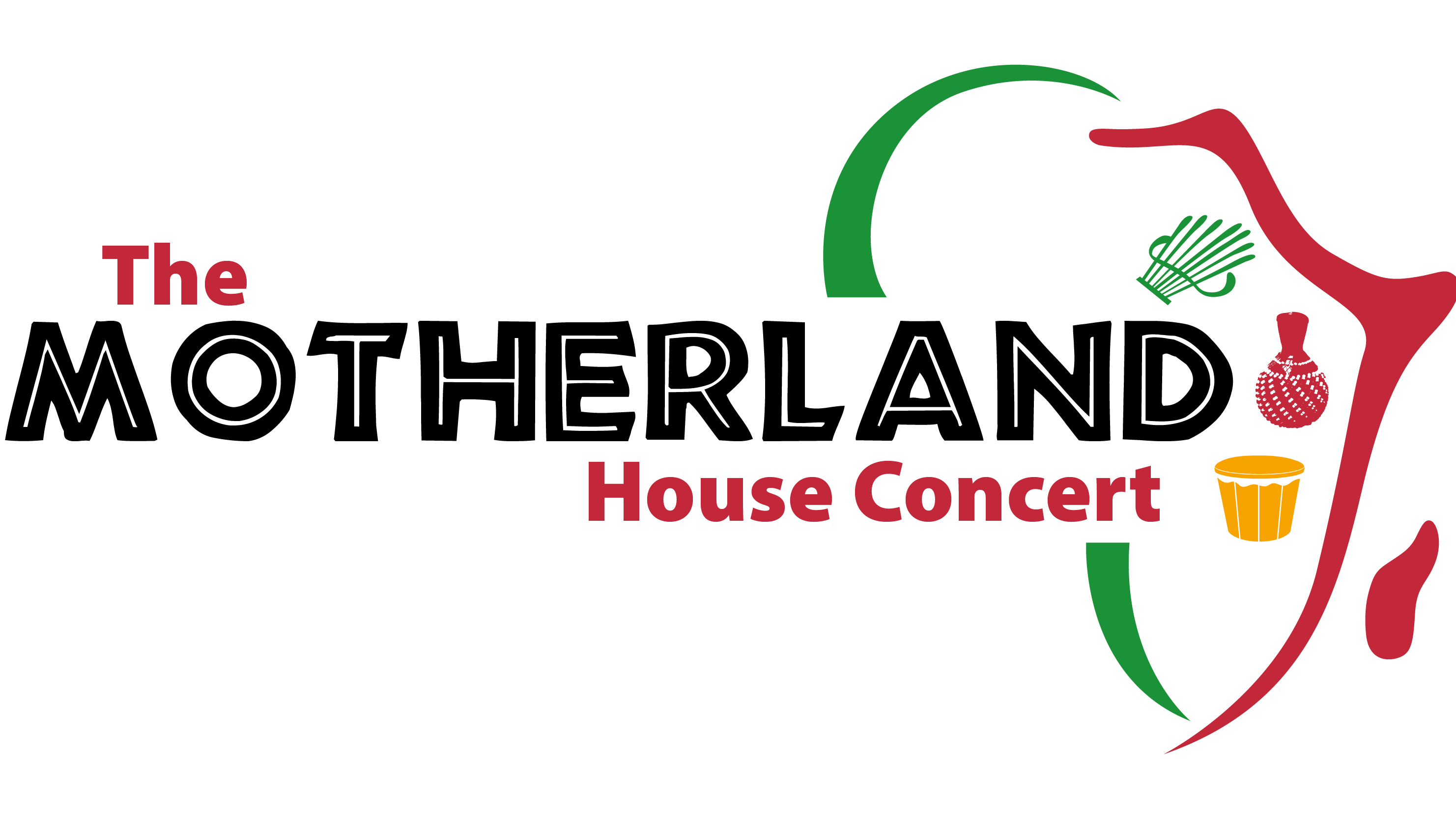 About the event
The Motherland House Concerts in collaboration with Sizije present:

The Banin Experience

"A culinary, musical and literary journey to Africa."

Enjoy a 3-course dinner paired with wines, music , poetry and storytelling from Africa.

Come away with us on this exciting journey to the motherland.
Buy Tickets for September 6th: https://www.eventbrite.com/e/motherland-house-concerts-the-banin-experience-tickets-66983203565
Buy Tickets for September 7th: https://www.eventbrite.com/e/motherland-house-concerts-the-banin-experience-tickets-66983205571
ABOUT MOTHERLAND HOUSE CONCERT
For people, music venues, schools, churches and colleges who are curious about the African culture, love experiences or adventures and like to host friends, colleagues or students at home or a private venue of their choice, the Motherland House Concert is a house concert that showcases live original African music, spoken word, art and real life stories from African artists in an intimate and interactive setting.
Unlike other concerts, the Motherland House Concert is the only House concert specialized in African cultural exposure. We are the only company that showcases a combination of African musicians and poets, different African music genres, real life stories from 3 different African countries in every house concert thereby, painting a real picture of Africa's diversity.
The Motherland House Concert also offers a safe space for the audience to interact with the artists, ask questions and to get immersed in Africa's cultural diversity.
We bring African music, art and storytelling into your venue of choice - home, private venue or company.
Our goal is to bridge the cultural divide between Africans and the community, while empowering Africans to integrate, fully participate and contribute in growing the economy.
We are also excited to announce we are partnering with Sizije (www.sizi-je.com) for a great night of African food, wine, music and poetry.
Media Contact Information: Ethan Clyde: *****@****.***
FAQs:
1. What can I bring into the event?
We love our little animal friends but we would prefer you do not bring them along.
2. There will be alcohol served at the event. Please bring your ID card.
3. Are there ID or minimum age requirements to enter the event?
Alcohol will be served, please bring your IDs.
4. How can I contact the organizer with any questions?
You can contact the organizer : *****@****.***
5. What's the refund policy?
There will be no refunds.
Why should you sponsor?
Brand Awareness:
By partnering with us, you will be assured of
high-profile exposure and increased brand
awareness. These events will be effectively
marketed with the potential to reach
thousands, both in Michigan and throughout
the country. This is likely to increase the
awareness of your brand and allow your
company to attain a positive brand image from
sponsoring community events such as this.
CULTURAL DEVELOPMENT
Your sponsorship will help enhance the cultural
diversity of Michigan, by showcasing the multiplicity
of cultures across Africa represented in Michigan.
Such an endeavor further goes to reinforce the
image of your company and Michigan as a diverse,
welcoming and vibrant place for young talent and
professionals.
MARKETING OPPORTUNITIES
Sponsors will also benefit from marketing and
promotional opportunities at the events through
signage, brand display on our videos and more!
COMMUNITY DEVELOPMENT
By sponsoring the Motherland House Concerts,
you will be promoting cross-cultural integration
between a growing African immigrant
community and the Michigan community. Your
sponsorship would also help with the growth
and exposure of young developing artists and
talents thus helping them achieve their own
American dream or attain financial freedom.

Mirabel Umenei
My name is Mirabel Umenei, singer/songwriter and owner of The Motherland House Concert. We take you on an exciting journey to Africa through music, art and story telling in an intimate and interactive setting.
I moved to Grand Rapids over 7 years ago, and started integrating myself in the local music scene.
What have impressed me the most have not only been the music scene, but the openness of the community to new acts and new cultural experiences.
As I delved deeper I noticed the following problems:
The huge unmet demand for cultural diversity in entertainment in our corporations, schools and community evidenced by the high number inquiries I receive for African entertainment.
The need for better cross-cultural exposure between the African immigrant community and the West Michigan community.
The lack of avenues for African immigrant talent to showcase their art.
To solve these problems, we have 3 offerings:
House Concert – which is an interactive and intimate musical experience showcasing African musicians, art & storytelling, in a small group in the comfort of your home or a location of the your choice.
Educational House Concert - Is where you enjoy live African music, dance or drumming lessons as well as African history & poetry.
The Premium Experience – Is a combination of a house concert and a culinary experience. We showcase dishes and wines from Africa in a 3-course meal.
What differentiates us?
We are the only African House Concert the Mid West.
We offer a safe space for the audience to ask questions.
We bring the entertainment to you or location of your choice.
Our Competition?
We do not have any direct competition.
Contact the Organizer
Contact the Organizer