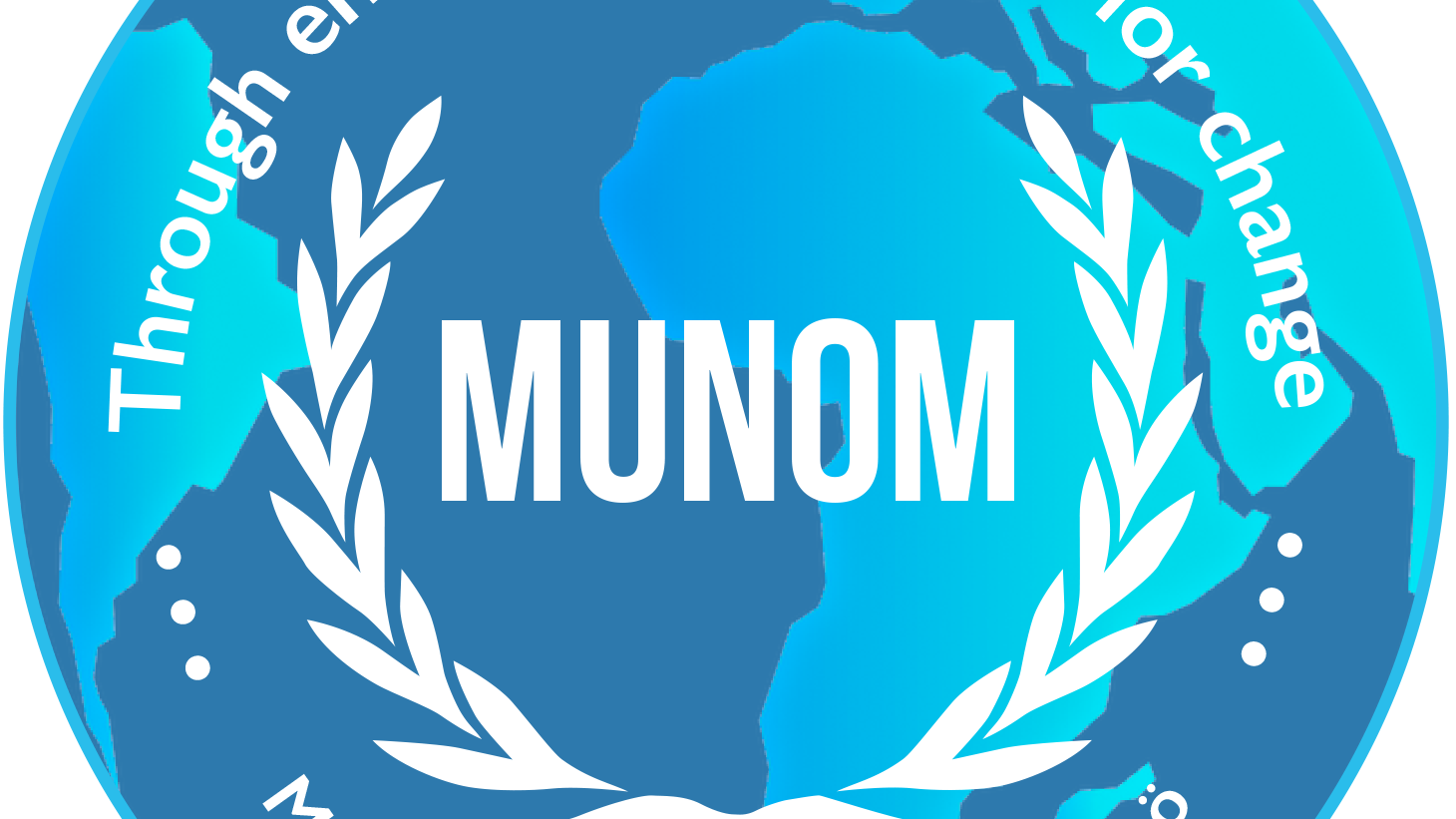 About the event
Model United Nations of Malmö is a youth-run model United Nations conference that enables international delegates with diverse ethnic backgrounds all around the globe to join others in representing a Member State or an NGO of the United Nations and engage in political debates in separate specialized committees, councils, and commissions, simulating those taking place in real United Nations forums. Additionally, our delegates perform extensive research to fully comprehend the country's views and beliefs and appropriately speak on behalf of their country, hence proposing reasonable solutions to contemporary issues. This would allow them to acquire an experience similar to that of real UN diplomats and learn more about the many issues we as a world are facing today.
Participants can also partake in the conference as student officers; a position of high responsibility and leadership as they monitor their designated committees and foras along with their deputy student officers. Student officers also perform meticulous research about the topics of their committee, presenting advanced knowledge and reports to ensure the delegates follow the debate to its correct path and make it a valuable learning experience for everyone. On a critical level, it is unequivocal that the participants' engagement with global issues in our conference develops their critical thinking, communication and cooperation skills. Most importantly, it allows students to make long-lasting relationships with individuals of diverse ethnic backgrounds, religions, and ages which substantially expands their international network and yields a bigger and a more open-minded insight on the world and the societies around us.
We have the privilege of representing MUNOM's 3rd annual conference, following on our predecessors from the previous two years. The previous two conferences have been run by magnanimous and passionate IB students, and the third annual MUNOM is no different. The students of Malmö Borgarskola are experienced in MUN, having been to conferences all around the world - Rome, Hamburg, Malaysia, and Denmark to name a few - and therefore it is with great pride and honor we organize this conference, which we hope to be warm, welcoming and open. We have previously welcomed over 200 international delegates, and we hope to invite just as many, and more, to this year's conference.
Humanitarian crises, natural disasters, civil wars, and mass shootings, unfortunately, are all part of our contemporary society and as such are preventing us from reaching a world where all human beings, regardless of race, sexuality, and gender can live in peace and safety. To tackle such conflicts, bold steps need to be taken in the political society for everlasting change; a change that will stabilize our planet, both politically and environmentally, and unite the world as one. We chose a theme for our conference that embodies all such issues, focusing on a global scale, and aims to achieve the paramount aim of the United Nations. Nevertheless, the theme of this year's conference was chosen to be 'Bold Steps for Everlasting Peace'.
Model United Nations of Malmö puts into perspective this need for peace and strives to accommodate over 150 intelligent delegates over a period of four days that aim to tackle global and contemporary issues.
Why should you sponsor?
In the case you generously choose to enter into a partnership with us and sponsor our project, you will be able to directly reach out and expose your brand or product to the approximately 200 people who are partaking in MUNOM 2019. Furthermore, other than being an internationally renowned MUN conference, this year we aim to attract more attention from the community in which our conference takes place, namely Malmö, Skåne. By attracting local attention, we hope to be able to be known in the whole region, causing even further attention to our conference and its aims. Entering into a partnership with us would, in turn, contribute to the creation of an even more international city of Malmö, as well as help us with our ambition to encourage sustainable development for a diverse and prosperous world.

Moe Abdulal
My name is Moe Abdulal and I serve as the Secretary-General of Model United Nations of Malmö 2019.
Having organized a few MUN-related projects, such as a collaboration with DebateForPeace MUN that brought students from Palestine and Israel to debate the Israeli-Palestinian conflict at Borgarskolan, I strive to bring the youth together to tackle significant contemporary issues. I am a strong believer of youth empowerment and that the youth will carry our planet for the better.
Coming from a small town in southern Lebanon, I never got the opportunity to meet international people and understand their culture as I was never exposed to that environment. When I arrived to Sweden, I was amazed by the diversity and the opportunities I was given to explore what I was never exposed to! Thus, working with my team to host Model United Nations of Malmö has helped me grow as an individual and will help me carry a lot of skills, relationships and understandings for the future.
I consider myself an open-minded and ambitious person. While I have a strong interest in youth empowerment and Model UN, I wish to pursue Medicine in the near future. Helping people sparks an incredible joy in me that is indescribable and it gives me the opportunity to build relationships with people that need you.
I always seek opportunities that help me grow as an individual, whether that is through attending conferences or dialogues on certain issues. I have attended a few conferences, including TEDxSlottsparken and the previous MUNOM conferences, in which I was given the opportunity to meet new people and learn about new topics.
Contact the Organizer
Contact the Organizer