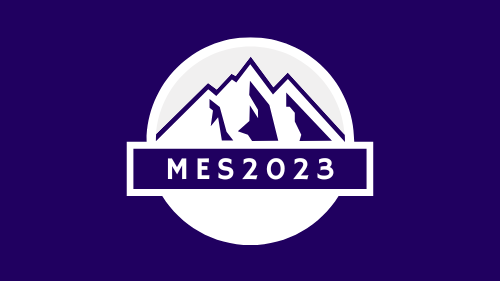 About the event
Wait! Keep reading, please... I promise you this is worth your time.
Michigan Entrepreneur Summit (MES) is back for our third year in a row, only this time is our first year in-person! Do not worry...there will also be a live stream for our remote friends.
MES brings together the brightest minds in startups and investing from across the state of Michigan and beyond to support the economic growth of the state of Michigan. What started as a students' vision to design a pathway for entrepreneurship to become a viable career path for college students is now filling a critical gap in Michigan's startup ecosystem by helping graduating student entrepreneurs go full-time on their businesses. That is WHY MES is strategically hosted at the end of universities second semesters.
We're proud to be able to host industry experts and investors like Alex Lieberman (CEO at Morning Brew), Greg Schwartz (COO at StockX), Lisa McLaughlin (Co-CEO at Workit Health), Jason Raznick (CEO at Benzinga) and so many more incredible people to share their stories and wisdom with students, entrepreneurs, investors and others at MES. The best part? We have support from some of the most influential stakeholders from across the state of Michigan.
Have we convinced you to buy a ticket yet?
This year is especially special because our event is not only in person for the very first time, but also we have something for everyone over the course of two incredible days in one of the fastest growing startup hubs - Detroit. MES2023 includes: Interactive Workshops, Startup Job Fair, Pitch Mixer, Keynotes & Panels, a Pitch Competition & Award Ceremony and an exclusive After Party.
There's so much to tell you about MES and not enough time, so we encourage you to check out the website in detail, BUY A TICKET HERE and come see why MES2023 is set to be the most positively life-changing, greatest money-making, highest return on your time investment event of this year.
Seriously, go buy a ticket!
PS. We are maxing the capacity at 1,500, so get your ticket NOW.
Why should you sponsor?
Detroit invites YOU to Michigan Entrepreneur Summit, May 24-25, 2023 in Detroit, Michigan. This experience provides a ripe investment and client sourcing opportunity within our network of up and coming startups and rising stars from across Michigan and the world. We know there are many amazing companies in your portfolio, and we want to rally our city around connecting you with our ecosystem. I assure you one thing... This will be the ultimate white glove experience for you and your team.
Ryan Morrison
Ryan Morrison is a 25 years old serial entrepreneur and businessman based in Michigan. He is the founder and CEO of the Maximize family of companies, Maximize Ventures, a $50M venture capital and private equity firm investing in first-time founders to become full-time founders, Michigan Entrepreneur Summit, Michigan's premier venture capital and private equity conference and pitch competition, a full-service sales and marketing agency called Maximize Media and a non-profit accelerator program called Maximize Venture Catalyst.
Social: @michigan_summit on Instagram and Twitter , @maximizehq on Instagram and Twitter , @buildwithryan on IG and Twitter
Website: https://www.michiganentrepreneursummit.com/ and https://www.maximizehq.com/
Contact the Organizer
Contact the Organizer