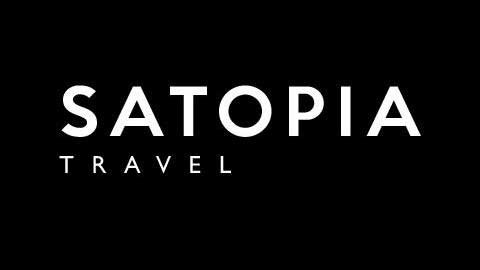 About the event
Next May 2020, Satopia offers an unforgettable hosted experience with photographer Laura Austin in partnership with Airstream.
This exclusive hosted experience takes travellers along handpicked off-the-beaten track spots across stunning landscapes, peculiar arts, heritage and clear night summer skies in Californian deserts.
A group road-trip across California's national parks, diverse deserts, rolling countryside hills, followed by stunning Pacific coastline & dramatic cliffs along one of the world's most unforgettable stretches of roads: Pacific Coast Highway 1.
With wanderlust running through her veins, photographer Laura Austin is someone you can't help but get inspired by.
The contrast of her roots in nature versus her current urban environment inspires Laura to constantly escape the city and explore. Meshing her previous professions as a graphic designer and journalist, Laura's skill is Visual Storytelling, and on this trip she will be sharing her passion of travel photography with travellers, to master unique techniques and create some extraordinary images!
Why should you sponsor?
The sponsors have the opportunity to place their brands and products during the entire road trip across Californian deserts. Their brands will be associated with Airstream and they will get visibility through partners channels.
The sponsors will be participate in joint promo activities along with Satopia Travel, Airstream, Satopia Travel and host, Laura Austin.
The sponsors will have the opportunity to access new networks and communities mostly composed by people with high disposable income.

Clarissa Spada
Satopia Travel is a global travel company specialising in hosted experiences, tailor-made itineraries as well as company incentive travels.
Through travel, we can unite the world.
We consider travel to be a fundamental part of our journey in life. It has the power to unite humanity and inspire us to be the conscious people we want to be in the world.
At Satopia Travel, we create extraordinary travel experiences to every corner of the globe. Our expert Travel Designers create private journeys over land or sea that transform your travel experience into a story that will last a lifetime.
We care deeply not only about who we are doing business with, but how our partners do business as well.
Contact the Organizer
Contact the Organizer