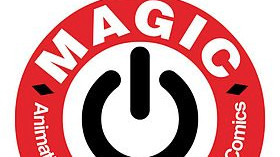 About the event
Shibuya Productions icelebrates the fifth anniversary of the MAGIC- Monaco Anime Game International Conferenceson the 9th of March 2019.
We can define MAGIC, first of all as a transmission of a passion, with a cycle of conferences, round tables with famous authors, game designers, producers, writers and international illustrators.
Secondly, by the beauty of the staging and the show, with the well-known MAGIC International Cosplay Masters "MICM" which brings together the most famous cosplayers from all around the world.
Finally, with the proximity and the sharing our autograph sessions and our exhibition.

A substantial program, free and open to all, which allows our fans of manga, comics, animation and video games to be amazed all day long!
Why should you sponsor?
We aren't looking for sponsors only from the pop culture, and manga world.
We are looking for partnership with Airlines, because the contestant come from all over the world and we have to pay for the flight.
We are looking for beauty brands, as we organise the Cosplay Masters, we really would like to include a makeup brand who could sponsor this comptetition.
And also for other companies who would like to participate at an event, where we receive the best mangakas, authors from Japan, and from other countries.
What we could offer to yoou, is visibility, on our flyers, our posters, on our photo call, website. We can announce you ypur participation in the social media, and on the website.

Daniella Fazekas
The organiser of this event is Shibuya Productions a Monaco based company. Specialized in production of animation, video games (Astroboy Reboot, Cobra, Shenmue III),Co-production in cinema films (Sad Hill Unearthed) .
MAGIC will celebrate its fifth anniversary on the 9th Of March, and we would like to realise an unforgettable event.
It will take place in the heart of Monaco, and receive up to 3000 visitors.
Before the event, we organise 2 press conferences in Paris and in Monaco.
Our goal is to have official partners, with whom we can work during the whole year. We work a lot with Japan, it proves that we organise the 1st edition of Magic in Kyoto on the 10th November 2018.
We would like to develop, and diffuse our productions in the whole world.
If you would like to be a sponsor of a unique event that takes place in one of the most beautiful cities in Europe, don't hesitate to contast us!
It can be financing help, gifts for the contestants, gift for our VIP guests, or flight tickets, erevy kind of initiatives are welcome.
Contact the Organizer
Contact the Organizer