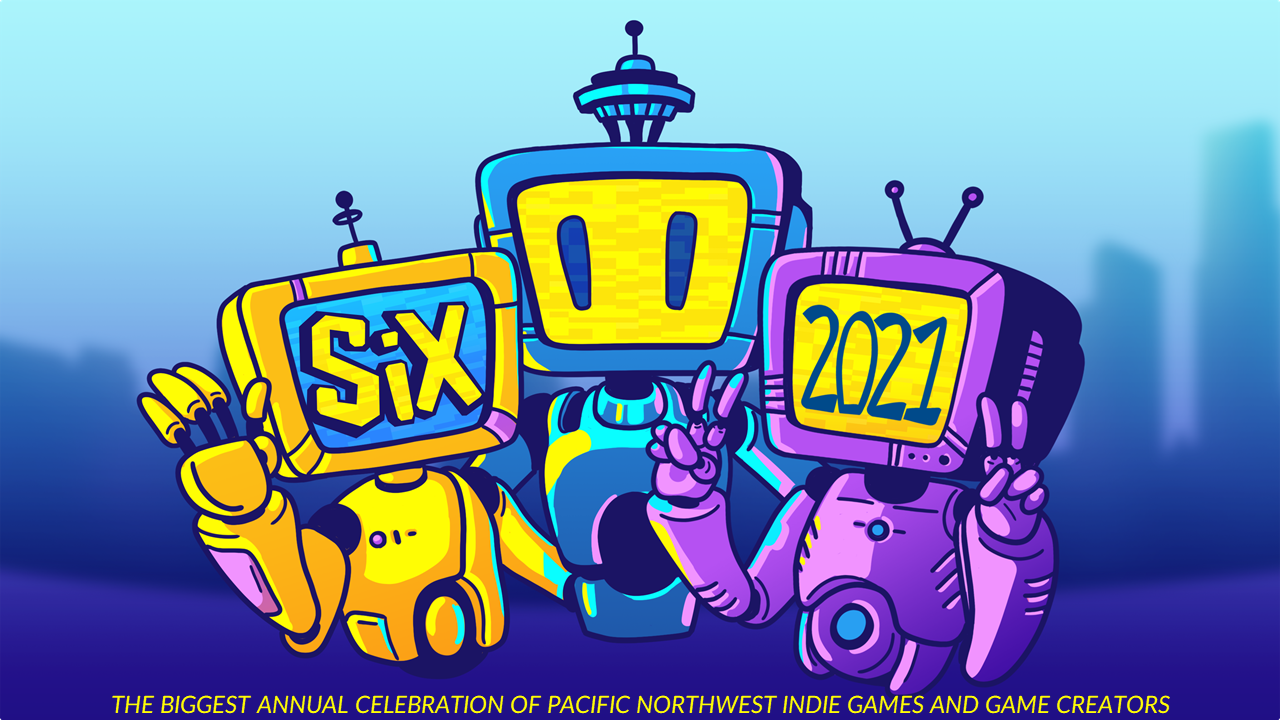 About the event
Seattle Indies is a non-profit organization dedicated to fostering a vibrant and inclusive community of independent game creators in the greater Seattle area.
Our mission for Seattle Indies Expo (SIX) is to highlight the works of our talented community to the general public and the games industry. We also aim to empower our exhibitors to receive pivotal feedback and make meaningful connections with players, press and publishers.
Seattle Indies Expo has been successfully showcasing indie games and game creators since 2011. Our in-person events have drawn crowds of nearly 2,000 game developers, publishers, press and gamers.
Seattle Indies Expo receives close to 100 game applications each year. The top 24 games are selected by our community jurors to be featured as our showcase nominees.

SIX Online has the full reach of our 10,000+ community members across all platforms and beyond to the games industry and players outside of the Seattle area.
Seattle Indies Expo will take place over 3 Saturdays in September on our twitch channel and be streamed to the world to meet and interact with our community of creators and see the games they are working on.
Why should you sponsor?
Give back to the community and publicly contribute to independent game creation. Reach thousands of gamers and game makers. Seattle Indies is a registered 501(c)(3) so your sponsorship donation is fully tax deductible.
Praised by applicants for its "transparency and thoroughness". Our panel of volunteer jurors play all of the submitted games, and write detailed and actionable feedback for each game.

Over the years SIX alumni have gone on to show at GDC, Indie Megabooth, PAX 10, IGF, and more. One of our largest breakout success stories: 2017 SIX nominee Slay the Spire has sold over 1,000,000 copies on Steam.
As a completely non-profit event, with a core leadership team of 6 members and multiple day-of volunteers, SIX wouldn't exist without our community's support and yours.

Tim Cullings
Seattle Indies is registered 501(c)(3) non-profit organization dedicated to fostering a vibrant community of independent game developers in the Seattle, WA and Puget Sound area.
We strive to provide inclusive and accessible spaces for all who wish to pursue game development as a hobby or profession.
Our focus is on hosting events and activities that empower people to build their skills and their professional network, make games, make friends, share feedback, and showcase their projects.
Contact the Organizer
Contact the Organizer