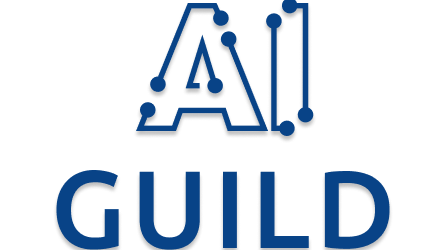 About the event
About the AI Guild
www.theguild.ai
Fluent in Data: International and gender-balanced practitioner community. Free membership.
Status in May 2022: 1500+ members
Status in February 2023: 2100+ members
The #datalift Summit
A trusted space for data practitioners to connect and grow together.
Season 1, online
September 2020 to June 2021
#datalift No 1 to No 5
Best practice from 12 industries
40+ AI Guild members have shown use cases in production from Airbus, BMW, Daimler, Delivery Hero, Elia Group, FactoryPal, Klarna, MYTOYS Group, Siemens Mobility, Societe Generale, Sparkasse Rating and Risikosysteme, and more…
Attendants are 5000+ industry and startup practitioners:
Decision-makers >20%
Senior experts >35%
Practitioners >30%
Season 2, hybrid
November 2021 to June 2022
#datalift No 6 and No 7 online
#datalift Summit 2022
On-site in Berlin from 22 to 24 June 2022
Attendance of 300 data practitioners
#datalift Summit 2023
On-site in Berlin from 14 to 16 June 2023
Expected attendance of 500
Why should you sponsor?
Why join the #datalift summit?
The 3-day summit is a unique opportunity to get together, share knowledge and inspiration and encounter new business opportunities. It's the place to share your ideas with the leaders and experts in the data field.
60+ speakers confirmed from leading companies like Zalando, Delivery Hero, Intel, Spotify, and more.
What you get:
Data and ML use cases in production - Hear from the experts and take back to your work the practical insights for quality deployment
3h hands-on workshops - Learn and try out new skills to advance your career, directly from industry leaders
Quality time with leaders and experts, in-person and live - Get access to expert advice on challenges you are facing
Network with 300 practitioners fluent in data from all over Europe
Dania Meira
Dânia Meira is a co-founder and director at the AI Guild, where she works with companies scaling data analytics and ML.
She has been a senior expert and mathematician in the data field since 2012, doing ML for predictive analytics and focusing on marketing use cases.
Dânia is an experienced teacher, mentor, and speaker. In the past two years, she has surveyed 50+ industry use cases by working with professionals and organizations through the #datalift initiative.
Contact the Organizer
Contact the Organizer