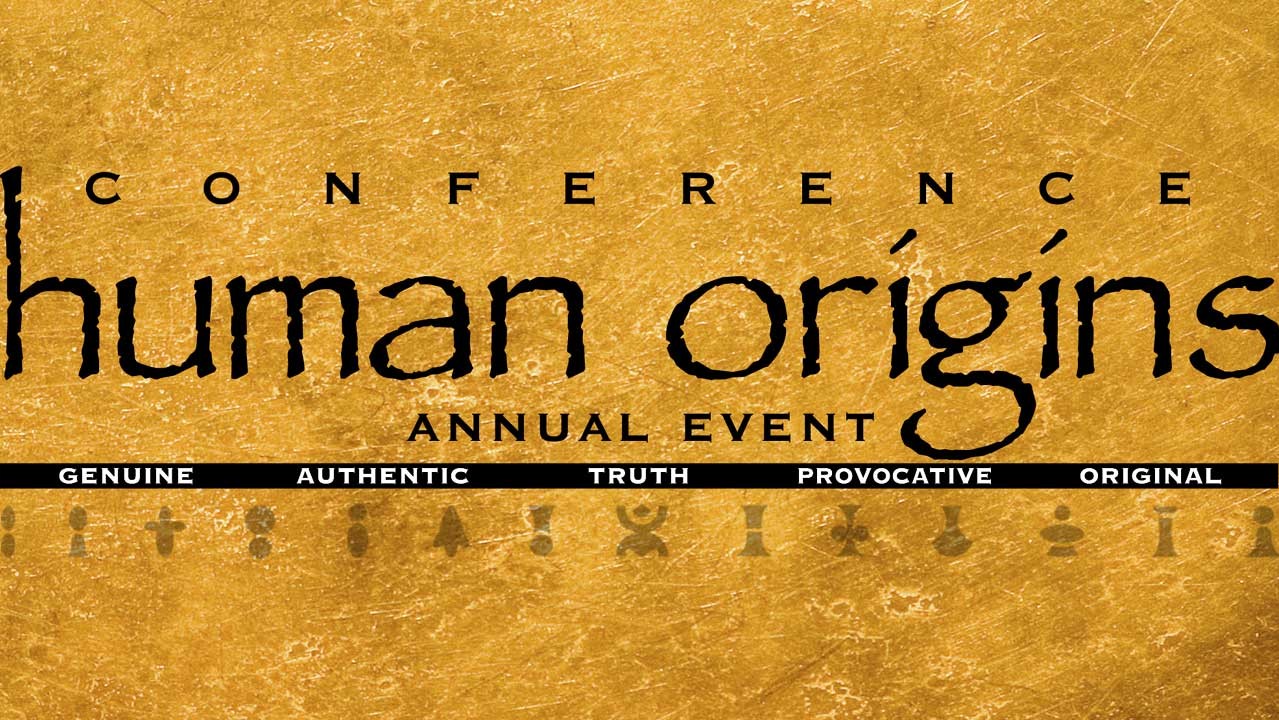 About the event
We would like to introduce the Human Origins Conference, an annual event organized by Linda and Richard Smith and hosted at the Inn at Rio Rancho and Event Center, Friday and Saturday, October 12-13, 2018. Tickets are on sale now. Ticket prices include breakfast and dinner with the speakers on Saturday. The conference currently has an open call for vendors and sponsorshipopportunities.

Sponsored by the New Mexico UFO and Paranormal Forum, Turtlegang Edutainment and the UFOteacher Global Initiative, the 2018 Human Origins Conference has an outstanding lineup of speakers including NASA whistleblower R. Ken Johnston, Karen Christine Patrick, Bret Colin Sheppard, Richard Smith and Collective Frequency's Anthony and Tammy Chino, as well as George J. Haas – as seen on Ancient Aliens and Beyond Belief with George Noory – and Sonia Barrett, executive producer of the award-winning documentary The Business of Disease. Visit the Speakers and Programsections for more information on each of our speakers and conference schedule.

Revealing the fascinating realms of Earth's cosmology, human origins, ancient history and lost wisdom, the Human Origins Conference carries a mission of sharing knowledge with the purpose of expanding the consciousness of humanity by presenting world-renowned researchers, writers and visionaries revealing such sensitive information.

The Human Origins Conference represents a serious approach to sensitive issues while remaining dedicated to providing hidden and suppressed knowledge on various topics that deeply affect us all, topics rarely addressed by our mainstream media. Be it economic, political or interstellar, this annual conference event targets those profound questions and global mysteries while aiming to actively inform the general public on the issues we are all facing together, as we come to terms with our own past, present and immediate future.

Linda and Richard Smith are the executive directors of the Human Origins Conference, which has a prime directive that focuses on getting the word out regarding extraterrestrial intervention, alien contact, the Moorish Legacy and the dynamic scope of our interstellar human origins here on Earth. The prime directive's mission includes a special focus on economic, social and geopolitical issues affecting Earth's ecology, spirituality, reincarnation, lost knowledge, ancient wisdom, linguistics and etymology, the human condition and current affairs, to name a few.

Originally formed in 2011, the UFOteacher Global Initiative carries a strong global presence representing a cross-disciplined educational platform that the Human Origins Conference has been built upon. As an evolving network, the Initiative represents a collaboration of diverse interests throughout the world.

The Initiative comes from a powerful economic world view with an understanding that all things are connected, realizing that no one subject is isolated unto itself. When it comes to tackling controversial, sensitive, hot-button topics and issues, the Initiative exists to educate and empower the general public to take a stand against the social and economic constructs of human degradation in all apsects of our global society. In doing so, humanity is given a fighting chance to reclaim our ancestral dignity as well as our original legacy among the stars.



Why should you sponsor?
We know this is a tall order and none of us live in an ivory tower. However, both the Initiative and the Human Origins Conference pursue the realistic perspective that the glass is still half full. As such, we maintain that it is everyone's responsibility to stand up and do something to turn the tide so as to avert the unnecessary and inexcusable actions that have the potential of leading to our own extinction level event. Remember, you are the master of your own destiny, the captain of your own ship and the arbiter of your own fate. There is nothing that happens on this planet without our individual influence and universal connection. So, lets get down to brass tacks and accomplish something wonderful together! Wouldn't that be original? We think so. Welcome aboard!

Linda Smith
Linda and Richard Smith currently reside in Rio Rancho, New Mexico, and have been speaking locally and worldwide with author events, interviews, lectures and conferences
visit their website: ufoteacher.com
Contact the Organizer
Contact the Organizer